First Church of God is one block east of Rt. 18 (Wilimington Rd.). From downtown New Castle, take Rt. 18 north and turn right at Preston Motors. Proceed east on Euclid Avenue, church is one block on the left (corner of Euclid and Beaver). Church may also be reached from Highland Avenue going west for four blocks. The church will be on the right.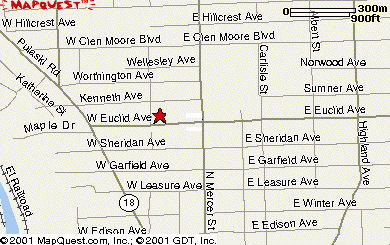 Our of Town:
From the north, east, or west.
Take I-80 to I-376 east (exit 4) to New Castle. Take Mitchell Road exit, which will put you heading east. At first light turn right that is Route 18/Wilmington Road. Follow 18/Wilmington Road south through four stop lights (last stop light will have Dairy Queen on corner). Continue on 18 and turn left on third street (on left). Preston Motors will be on the corner. This is Euclid Ave. Go one block and church will be on the left.
From the south (a).
Take I-376 west and get off the State Street/224 exit and head east towards downtown New Castle. The third light should be Route 18 so head north (left turn). Follow 18 north past Jameson Hospital and turn right at Preston Motors (this is Euclid Ave.). Church is one block on the left.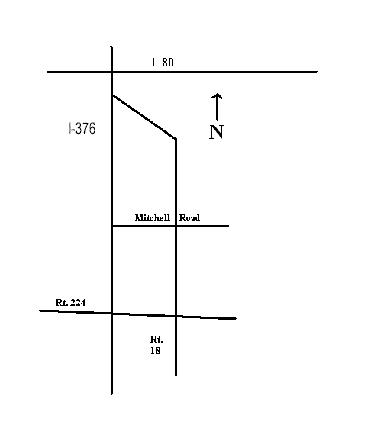 From the south (b).


Take I-79 north and get off on the Route 422 exit and head west towards New Castle. Take the 422 business route, which becomes Butler Road. At Washington Street (Sunoco on right and Methodist church on the left) turn right. Follow Washington through downtown New Castle until you come to Kennedy Square and Jefferson Street/Route 18. Turn right on 18 and head north. Follow 18 north past Jameson Hospital and turn right at Preston Motors (this is Euclid Ave.). Church is one block on the left.

Goto Map #1

Goto Map #2

Return to top